Book Week and beyond!

School Sessions are available for JP and Primary students. Educational, lively and
interactive with collaborative drawing bringing to life and characterizing their
favourite animals! Activities are provided for students to keep that creative enthusiasm going afterwards!

Hands on drawing workshops for primary students are also offered.
For Secondary students, workshops focus on the process of children's book illustration highlighting the importance of storytelling through images.
Mandy is also available for festivals and international workshops.
Click here to download Mandy's latest profile sheet.
Artist in Residence Sessions

Invite Mandy to take up residence for a day in your school or public library, painting a canvas from start to finish incorporating one or more characters from her books. Each canvas is an original and no two are ever the same.
Students and library visitors are welcome to observe, ask questions and generally have a good chat about everything painting. Subjects covered include materials used, the mixing process of paint and the benefits of creating colour charts.
The finished canvas will then reside in that library.

For all bookings
Please contact Mandy's Booking Agent, Becky Lucas.
Phone | 0424 584 697 Email | [email protected]

Ambassador for Raising Literacy Australia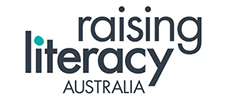 Role Model for Books in Homes Australia